First off, this is a list without tons of detail so feel free to ask away if you want to know more about any of these things! These 12 products are in my work space and get used all the time when I am creating.
1. Gorilla Glue- I love this stuff!! I've used a lot of it!
2. Glazier Points- I put lots of things in frames and buy lots of frames with no backs and nothing to hold anything in. I use a ton of these. You push or hammer them in, very easy unless you have a crazy hard wood.
3. Rustoleum Spray Paint- If I had to pick a favorite spray paint, this would be it. Great coverage and Home Depot has a great color selection.
4. Valspar Glaze- I bought a small container of this over a year ago and have used it on a zillion things, and I still have half a container left. Its makes things look older, wood look darker, imperfections look better, and so on! I just love it!
5. 5 in 1 tool- Its a great tool to have around! A good scraper, paint can opener, paint roller cleaner, and all around handy dandy thing!
6. Beadboard wallpaper- I LOVE beadboard and I love this cheaper, easier copycat! I have used this on the back of a book case, as the background of a photo collage frame, as the background of numerous other things in frames and soon I will use it on cabinet doors! Its very easy to work with!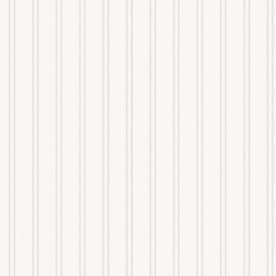 7. Minwax Gel Stain- This is neat stuff that takes some experimenting, but I love that it will go right over paint to give an aged look and previously stained wood and make it looks perfect!!
8. Rustoleum Chalkboard paint- I prefer this over the chalkboard spray paint, 2 coats has always been enough for me and I've used it a lot. This quart lasts a very long time, so if you have only one chalkboard project ask a friend to borrow theirs!
9. Good craft brushes- Cheap foam brushes have their uses, but I can put twice as much paint or glue on with a good brush and that means less coats!! When I say good brushes, I mean I bought a 3 pack for less than $7 and I have used them for over a year. They wash out better than the cheap ones too!
10. Elmer's Wood Filler- If you have a hole of any kind to fill, this is your friend. It sands very easily! I've tried a few other kinds, this is my favorite.
11. Polycrylic- I use the satin finish of this and I love the look of the finished product! Water clean up is a biggie for me.
12. Orange Glo Cleaner - Yes, this may strange to be on a craft supply list, but this is the first thing I grab to remove price sticker residue and grease pencil pricing from thrift stores.
Linking to: